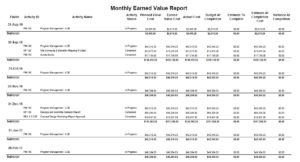 At Pearls Construction, LLC we strive to provide the most effective and precise construction Full Project Estimation and Quantity Takeoff Services.
We are committed to providing our best possible estimates to any construction project, regardless of the scale or project type. Our experienced estimators use on-screen takeoff applications to extract the quantities from scaled PDF drawings. Our Construction Estimators utilize our yearly accumulated local vendor lists to provide our clients with the most reasonable estimates.
Our database covers all government specified construction divisions, along with most construction trades. We tailor our estimate outputs to fit our clients' expected format for the estimates. The Construction Estimating Team at Pearls Construction LLC uses different estimating applications such as; Planswift, Bluebeam, along with RS Means.
We look for long term partners, therefore, our proposal prices are very competitive.
Our Analytical Team covers various states and continuously updates our company's database in order to stay on top of the newly introduced techniques and materials in the market.
As Full Project Estimation and Quantity Takeoff Consultants, we make sure our clients get the best advice when it comes to estimation in order to save time and cost. We are very strict in meeting every deadline we commit to, and we only process payments after our job is completed to the client satisfaction.
Contact us today to get a free quote.